WELCOME TO OUR WEBSITE!

Brightness Maritime Agency Limited has been created to match with the request for efficient services in the maritime industry in Togo. She is the fruit of combined forces,  experiences and knowledge of maritime industry' professionnals willing to offer a new breath, alternative and vision into the industry in the Sub-region. BMA Ltd has quickly revealed herself as one of the leading and innovating maritime services providers and shipping agency in Togo. The challenge of pioneering indigenous provision of high professional tanker and general cargoes vessels' agency services were the main concern of founders. This challenge has led founders to expand their services to neighboring countries in order to provide a very reliable network and services to her clients.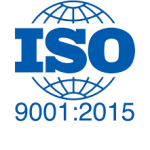 We are proud to announce that we are under process of being certified:
Certification ISO 9001:2015.
Our partners